"The relevance of Space-related Services in the activities of the Esercito Italiano"
On Friday 15th October, 2021, Professor Fabio Dovis participated as invited speaker in a round table on recent trends and advances in space technologies. The speech was organized by the Stato Maggiore della Difesa of Esercito Italiano (Italian Army) at the XXXIII Salone Internazionale del Libro di Torino (Turin, Italy) .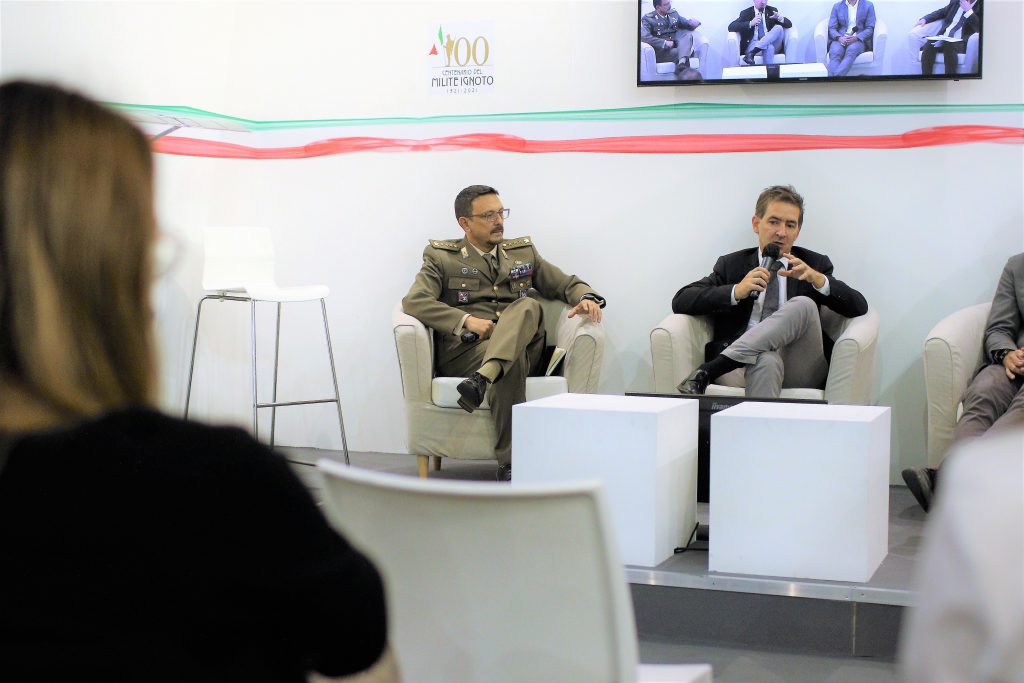 The speakers addressed Positioning, Navigation and Timing (PNT) technologies offered by new-generation Low-Earth Orbit (LEO) satellites and microsatellites in the new era of public and private space services.
"La Frontiera Spazio: La Rilevanza dei Servizi Spaziali nelle operazioni dell'Esercito Italiano"
Una tavola rotonda moderata dal giornalista RAI, Fabio De Ponte, ha proposto al grande pubblico un approfondimento sui temi dell'innovazione e della formazione sulle tecnologie spaziali a supporto delle attività dell'Esercito Italiano.

Con la partecipazione del Colonnello Massimo Ancora, capo Ufficio Spazio dello Stato Maggiore della Difesa, Professor Fabio Dovis, professore associato in forze al Dipartimento di Elettronica e Telecomunicazioni del Politecnico di Torino e l'ingegnere Alessandro Balossino, responsabile dell'area R&D della Argotec.